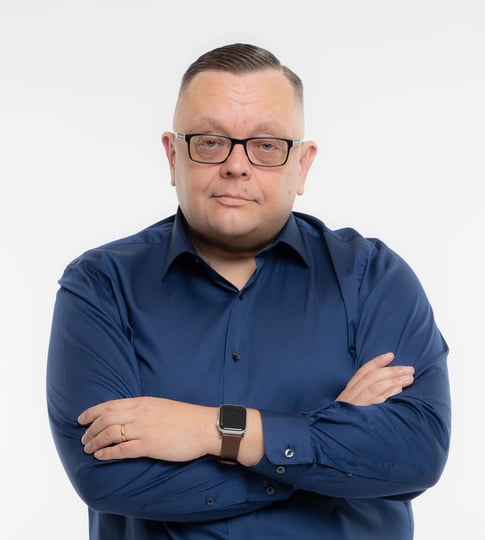 Professional Swedish and English Voice Over
Mattias Pettersson
Are you looking for a new voice for your brand?
Mattias Pettersson is a professional voice actor with over 37 years of experience of speaking into microphones. He has a warm, friendly voice that will make your customers feel safe and confident. He is also very experienced in many different types of voice work, so you can be sure he will deliver the perfect tone for your brand.
With Mattias as your brand's new voice, you will be able to reach a wider audience and connect with them on a deeper level. His voice will help your brand stand out from the competition and make a lasting impression on your customers.
Contact Mattias today to discuss your project!
Contact Mattias Pettersson
My story
I am a Swedish male voice actor who has been behind a microphone for 37 years.
It's a cold day in April in the year 1985 – a long, long time ago. Mattias is 14 years old at the time. He steps into a small community radio studio for the first time and immediately falls in love with the spoken medium, even if his mom didn't recognise him when he spoke on the radio for the first time (he was kind of nervous). Since then he has spent about 17 years on the air, first at small community radio stations without getting paid, sometimes actually even paying to be heard. In 1993 he got his first full time, paid, gig at a radio station and continued with that, whilst moving around a bit, until 2002. Professionally, in the sense of where he makes his day to day wage, he then switched to becoming a tech-guy (first in radio, then in IT to finally end up in the streaming sphere).
Being that he still loved the spoken medium he continued doing smaller and larger projects over a few years with, among other, the Swedish Armed Forces and subsequently launching his voice into the voice over space.
Today, at age 51, he's been using his voice in front of microphones for 37 years and it shows in the product he delivers.
Using his tone of voice he can now be your tone of choice for your products, books, corporate videos, radio station and anything else you want him to voice (within reason of course)
The delivery for anyone using his voice will be made with a tone of warmth, a sense of security and trust, and with lots of experience.
Voiceovers for all kinds of brands and products, with feeling – are you next?
Recording studio
I have invested in my voice over studio since 2012.
This is what it currently contains (among other things).
The Røde Rødecaster Pro you, as a customer, can be hooked into so you can hear your copy being recorded as it happens.
If you want it more professional than that we can, of course, make sure to use a professional studio for hire, wherever we may be at the moment.
A couple of clients we've done voiceovers for over the years…